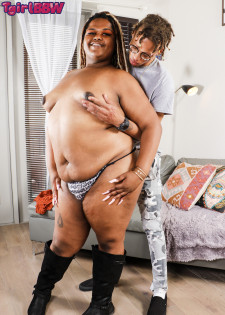 This is a hot BBW shoot in which Caramel God gets to dive deep into the full BBW experience with Mercedez. This 25 year old, full-figured Texas trans girl loves sex ... a lot ... and she couldn't keep her eyes, her hands, or her mouth off Caramel's long, hard cock, with some pro-quality sucking in which he nearly turned inside out before offering up that huge ass for some deep penetration. Fans of BBW action will love this shoot.
19th Apr 2023
23:13 HD Video
& 150 Photos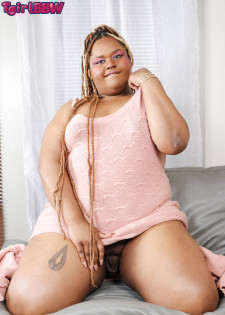 Mercedez Bendz is ready to play. This BBW model has a very cute face and takes her time to present herself at her best. Perfect makeup, hair and fingernails. Her body was smooth, and lotioned, soft and silky. She's never happier than when the camera is on her and she's spreading her legs or showing that giant ass, the two cheeks apart and she has her 'come fuck me' face on. Another hot scene by this BBW beauty.
22nd Mar 2023
15:59 HD Video
& 103 Photos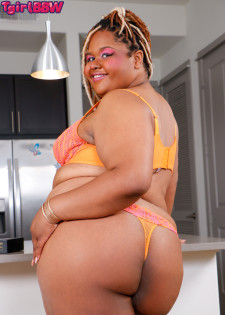 If you're looking for a long smooth ride, with great suspension, comfortable seats, ergonomic design and that can go for hours without stopping then let me introduce you to our brand new cutie, Mercedez Bendz. This big girl from Houston, has been on HRT for less than a year and developing beautifully. She's got a big ass, a big smooth belly, thick thighs, growing boobs and a small but functional cock that loves to be sucked on.
22nd Feb 2023
13:16 HD Video
& 95 Photos