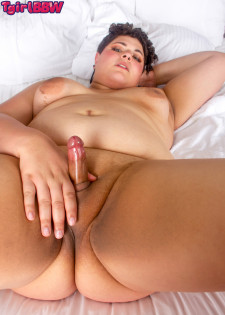 Award-winning BBW Jammie Jay has returned to show off as she states, her larger natural breasts and that ass for all to enjoy. She still remains a freak and wants to experience all the pleasure she can receive and give to you. The question is, can you handle it?
13th Jan 2021
11:45 HD Video
& 110 Photos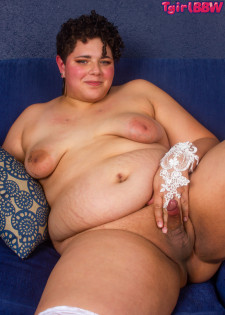 Hot beauty Jammie Jay fools around on the couch in a very sexy white outfit. Smiling, she gets naked and reveals her tits, ass and cock so she can caress them and get naughty with them while you watch. Enjoy!
1st Jan 2021
12:03 HD Video
& 93 Photos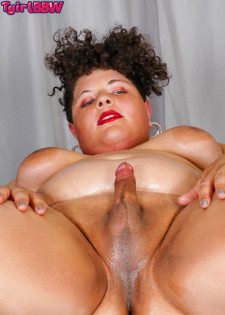 Jammie Jay is back in her fifth appearance here on TGirl BBW and as expected she flaunts her body and smothers herself in oil. Jammie delivers a high style and highly enjoyable solo performance that's perfectly for you.
12th Sep 2019
14:25 HD Video
& 115 Photos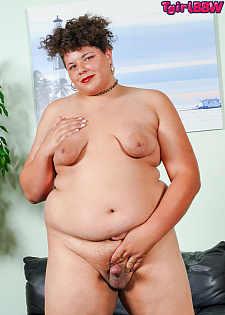 Beautiful Jammie Jay always loves playing and pleasing for all of Grooby fans. And so she is back for the fourth time here in TGirl BBW HQ to shoot for you guys, she didn't think twice at all. Watch her as she shows off all of her naughty bits then slowly plays her cock in front of Jack Flash's lenses.
29th Aug 2019
14:25 HD Video
& 108 Photos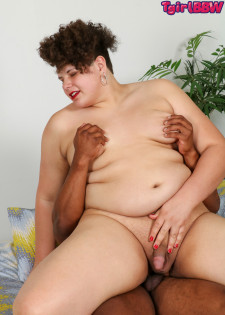 Jammie Jay returns to take on Smash Thompson and she is so ready for this pounding all was great and the sex was incredible. Jammie was having quite a hard time handling Smash's big cock up in her ass...as it's way tooooo hot. Smash gave Jammie a satisfying mega facial. Perfection!
13th Mar 2019
20:30 HD Video
& 151 Photos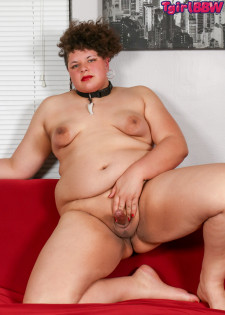 Jammie jay is showing you what it's like to fuck her gorgeous ass. She's on the couch looking so very horny, fully naked and fucks her ass with her dildo like it's a real cock shes craving. Im sure you wouldn't mind seeing the hot stuff? Enjoy!
28th Feb 2019
13:51 HD Video
& 112 Photos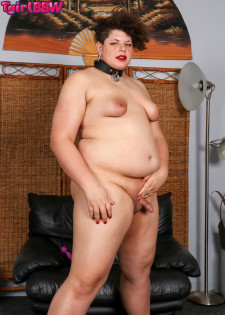 Welcome Jammie Jay! This bubbly Grooby newbie with the cutest smile is fresh from New Jersey and was discovered by Jack Flash! She has a bangin' curvaceous body wrapped in soft, silky skin. Jammie is filled with nervous and excitement as she delivers a very tempting debut performance here in TGirl BBW HQ! You gotta love this girl! Enjoy!
14th Feb 2019
13:03 HD Video
& 95 Photos